In September, the 2020 Pollie Pedal will start in Canberra riding through regional drought and bushfire affected communities in South West New South Wales.

Partnering with Soldier On, this year's ride will continue to raise funds and awareness to support those who have served our nation.
* Total fundraising figure includes cash donations, corporate pledges, in-kind contributions and funds raised by pollie pedal riders
Pollie Pedal 2020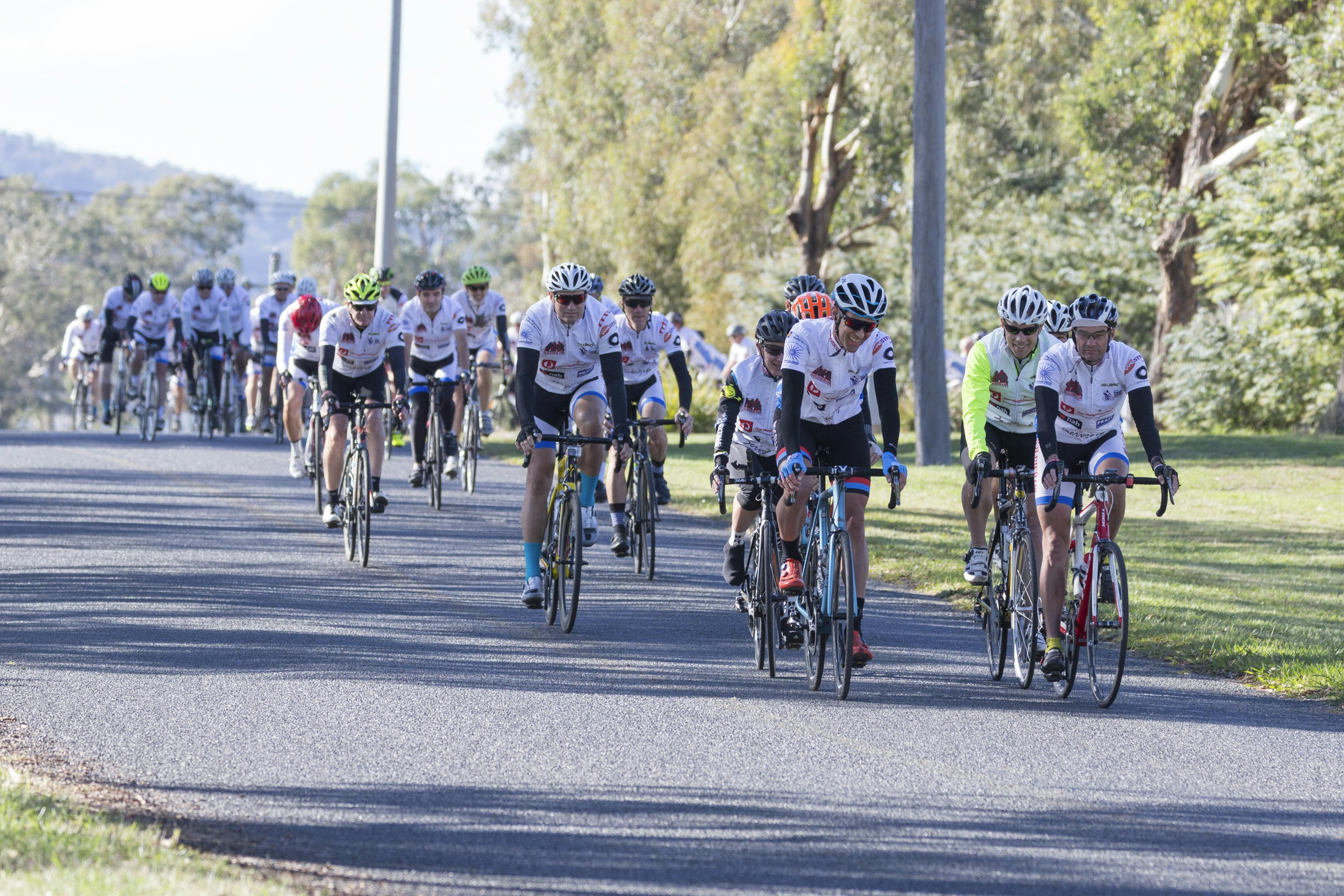 Pollie Pedal was established in 1998 and for 23 years has given Members of Parliament a chance to connect with people outside of capital cities and off the beaten track whilst raising funds for a number of great causes.
Over this time, Pollie Pedal has ridden more than 20,000 kilometres and raised nearly $6 million for organisations such as the Royal Flying Doctor Service, Ronald McDonald House, Youth Insearch, the Paralympic Games, Carers Australia and most recently Soldier On.
In 2020, Pollie Pedal will continue its partnership with Soldier On.
Nearly every town in the country has an RSL or a cenotaph. Over the course of eight days, the ride will pass through communities with an active defence presence to raise awareness of the work that Soldier On does.
Veterans and Defence Personnel will also ride, making it a good opportunity for them to share their experiences – during and since their service – with fellow riders and members of the communities they ride through. 
Since 1990, hundreds of thousands of service personnel have served to protect Australia. Soldier On is grounded in the bonds of friendship and a desire to better connect the community to the experiences of Australian defence personnel, veterans and their families.
John Bale, Cavin Wilson, and Dr Danielle Clout, established the organisation following the death of John's close friend, Lieutenant Michael Fussell in 2008, from an IED blast in Afghanistan. Their vision was to provide a way for the community to come together and support our modern-day veterans and their families.
Soldier On has seen firsthand the impacts of service on all veterans and their families. Soldier On supports veterans and their families, HELPing them to build resilience and create meaningful connections with family, community and employers. 
Our services aim to HELP individuals build resilience and create, and expand meaningful connections with family, community and employers through our Health and wellbeing services, Employment support, Learning and education programs, and Participation in activities.
The proceeds of Pollie Pedal 2020 will support Soldier On's work helping veterans tackle both the seen and unseen scars of war. Veterans joining the ride will have the chance to share their experiences with fellow riders and with members of the communities that they ride through.

In addition to paying their ride fee, every participant is encouraged to fundraise using Everyday Hero. If you're looking to donate, you can find a rider to support here.